This beautiful, lush Vintage Flower Wreath is simple the perfect year-long wreath to adorn your door or a special place in your home. Use a combination of colors, floral textures and sizes to add volume and character. Using a mix of synthetic and dried flowers will give you that Vintage French feel, while keeping the wreath looking realistic and beautiful. Read on to view the step by step tutorial and the supply list you will need.
Hi Everyone! This is Jelica from A Pretty Fix, the blog about crafting and DIYing my way to creating my dream home. I'm back with all of you lovely readers of Pastels and Macarons, this time sharing this gorgeous Vintage Flower Wreath which mixes dried and synthetic florals in a fresh and Vintage Farmhouse sort way.
If any of you follow my blog, you'll know that I love to add a contemporary twist to traditional crafts. A little bit rustic and a little bit modern, my own home is dotted with unexpected decor choices that create interest in our space. Whether it's a modern color block wreath DIY on the door of our vintage-inspired stone bungalow, pinecones wrapped in brightly coloured yarns placed atop a rustic sideboard, or a traditional weaving on our wall that
incorporates gorgeous teal, gold, and white yarns (see my Introduction To Weaving to see how it turned out), I love adding modern elements in traditional decor. And today's DIY is no different.
Vintage Flower Wreath
Here's what you will need to recreate the look!
MATERIALS
square wire wreath form
mixed florals (dried and/or synthetic)
floral wire
scissors
wire clippers (not pictured)
Let's Get Crafting!
Step 1: Start With Your Corners
Bundle together 4 of the same florals by wrapping floral wire at the base of each. Attach to the 4 corners of the frame.
Step 2: Fill The Space Between Corners
Gather floral bundles for each of the four remaining spaces available. To create variety, try using a different colour for each space. But to create cohesion, mix in greenery within each of the bundles and attach.
Continue adding smaller bundles to any bald spots to really fill out your vintage flower wreath.
To ensure a smooth transition between each grouping, mix two types of florals where your wreath transitions from one floral type to another. Give yourself plenty of time to work on the details here and be patient with yourself as it all comes together 🙂
Step 3: Shape Your Vintage Flower Wreath
Once you have filled in any bald spots, begin trimming your wreath around
the edges until you are happy with your form.
Step 4: Hang & Enjoy!
Now simply hang your creation and enjoy!
If you like this wreath craft, we would love you to Pin it to one of your boards!
This is a beautiful piece to have in your home all year long or hang on your front door during the spring and summer months. I absolutely adore the look and am thrilled with just how versatile it is. I hope you are inspired to try your own Vintage Flower Wreath craft!
Happy crafting 🙂
IF YOU ENJOYED THIS POST, THEN YOU MAY ENJOY SOME OTHER CRAFTS FROM A PRETTY FIX LIKE THIS PRETTY PINECONE WREATH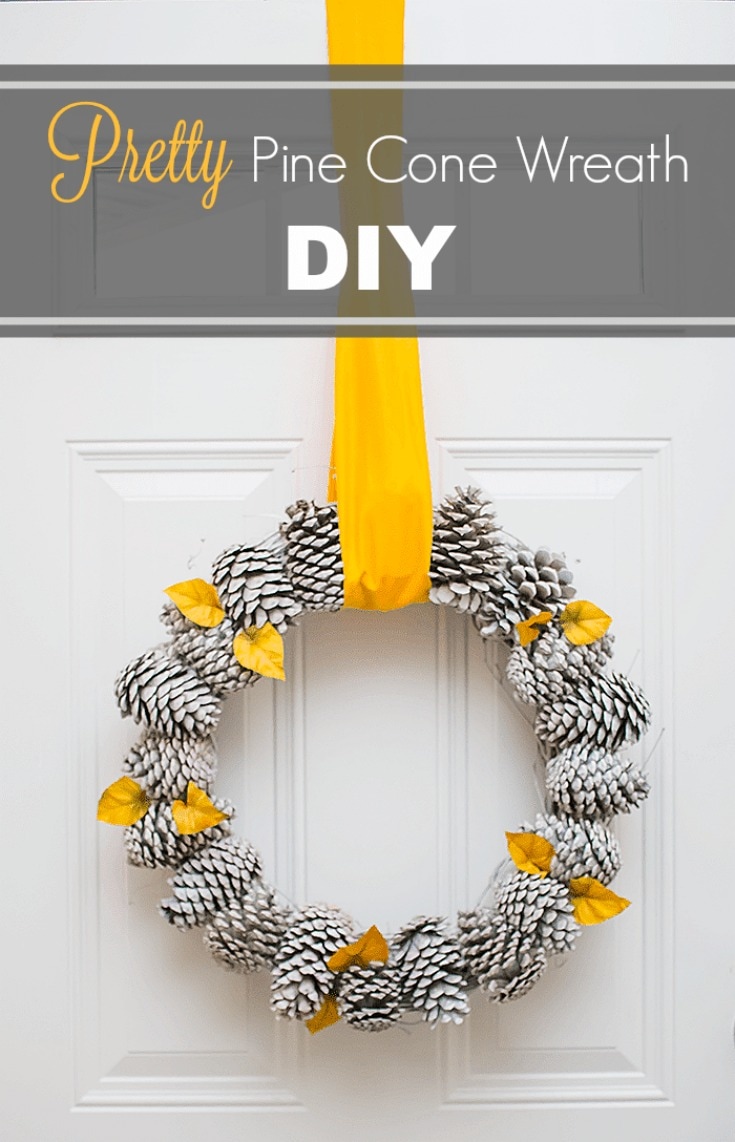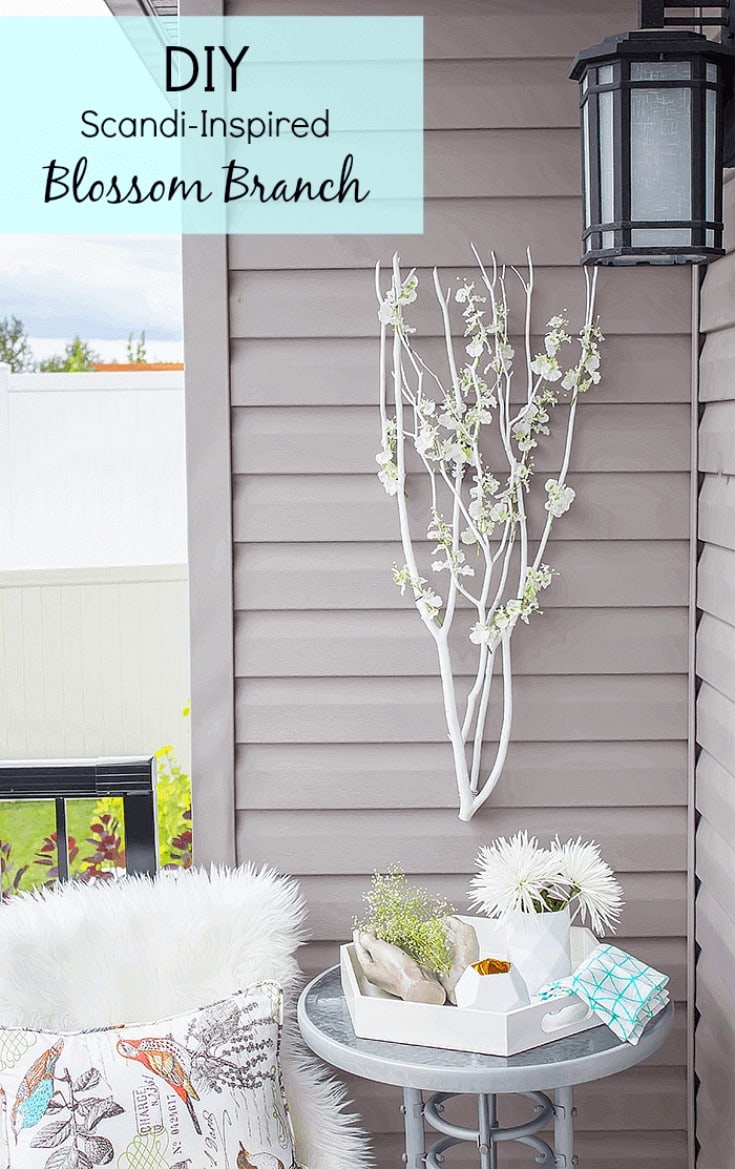 WEAVES ARE HUGE RIGHT NOW. LEARN TO MAKE THIS CUTE MINI FRAMED WEAVING FOR ANY SPACE IN YOUR HOME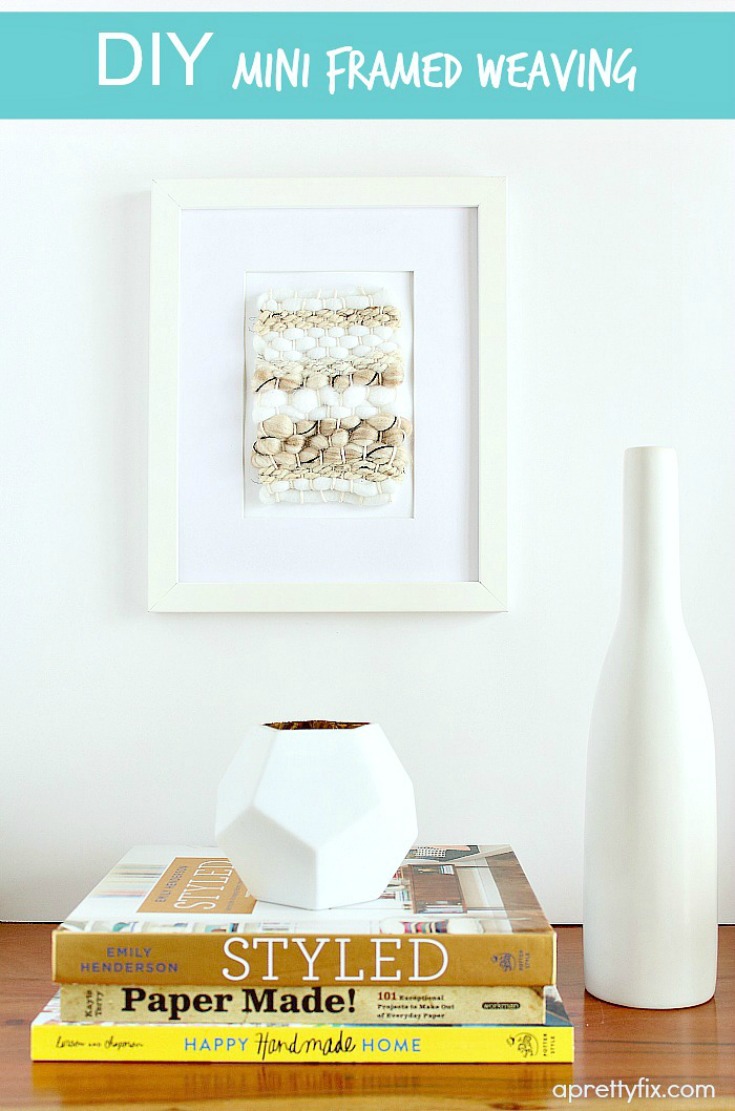 AND IF WREATHS IS WHAT YOU'RE ALL ABOUT, HOW ABOUT THESE BEAUTIFUL CHRISTMAS WREATHS. ONE OF OUR FAVORITES IS THIS FAUX CHRISTMAS BOXWOOD WREATH THAT LIGHTS UP!!